Discover a Spiritual Journey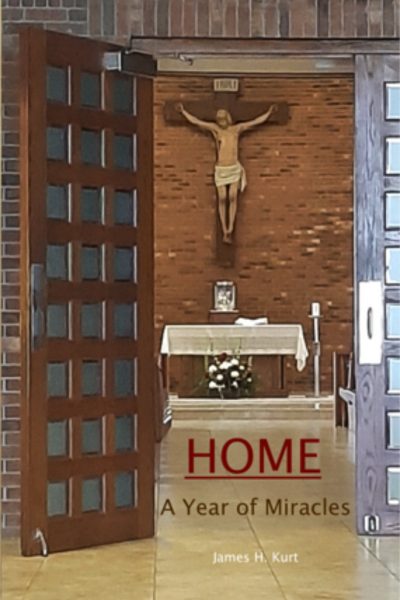 BY JAMES H. KURT
HOME
A YEAR OF MIRACLES
A search for home in a year of journaling focused on the miracle of the everyday.
One need not look far, if one's eyes are anointed by the Blood of Christ, to see the miracle that is life all around us…. but it is so easy to miss. Mr. Kurt helps us recognize how our lives, as mundane as they may seem and as difficult as they can be (especially in 2020, the time of this writing), are wrapped in the miraculous. And these miracles lead us home, home to the Church, home to Heaven, where we all long to be.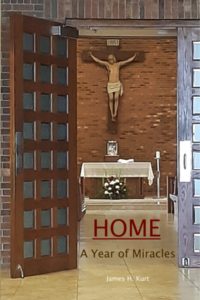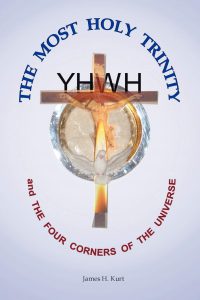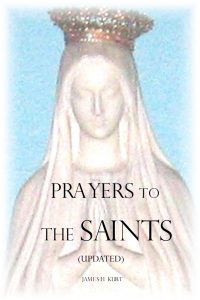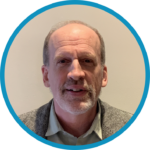 James Kurt still lives much as a hermit in the city, though he is now married and has moved from Jersey City to Florida. He still spends five or six hours a day in prayer, including Catholic Mass, Liturgy of the Hours, full Rosary, Stations of the Cross, reading of Scripture and the writings of the saints, and silent prayer before the Blessed Sacrament. He also works several hours each day on his writing. He has a website featuring his books, as well as one for podcasts.
The author has now published ten titles with AuthorHouse, the most popular to date is Our Daily Bread: Exposition of the Readings of Catholic Mass. There are others on Scripture, one on the saints, a few on contemplation (including poetry), and a couple that are autobiographical in nature.
He serves as an extraordinary minister of Holy Communion, is a Knight of Columbus, and prays weekly at the local abortion facility with his wife, with whom he seeks to serve God and His Church.
All for the glory of the LORD and in His divine NAME!
re: Our Daily Bread............ "James has spent years studying the Bible and has developed the gift of being able to combine the readings of each Mass into a few short explanatory, hermeneutic paragraphs that capture the essence of the message the Holy Spirit intends to give us in these Sacred texts. This book has been a most valuable aid in my understanding of Scripture and I highly recommend it."
re: Prayers to the Saints........... "Best book of its kind."
re: Christian Vision of the Old Testament............ Endorsed by Fr. Dennis Cooney (RIP),
re: silence in the city............ "Simple yet profound."
re: Our Daily Bread............"This book is phenomenal! I read it daily with my husband to accompany the daily mass readings. We are Protestants and have recently discovered liturgy and following the liturgical calendar. Mr. Kurt draws themes from the readings that are thoughtful and insightful, and always focus on God. He uses the verses to develop his commentary, adding very little fluff or opinion, and always staying true to scripture. It brings to life the scriptures and beautifully demonstrates their application to our daily life. This is by far my favorite resource. It also serves as a wonderful gift to give to others."
To Purchase any hard copies of my books, please clink the link in pricing next to the book to proceed to the Amazon purchase page.
To purchase directly from me, please complete the "Get in Touch" form to the left and I will respond with instructions in a timely fashion.
Thank you for your interest,
                                                                            JHK